Holidaying in Auckland for the Autumn school holidays is a great option, especially this year as the weather is fine and sunny. There are so many activities and attractions to interest all ages that everyone will enjoy a trip to New Zealand's biggest city.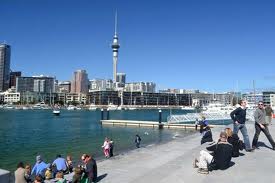 Auckland Museum
The Museum high on the hill has some great activities for kids during the school holidays and there is always a special exhibition to be seen. The Whittaker's Big Egg Hunt is on until 22 April. This is the first time it has been held and looks like a lot of fun with some rather large eggs to be discovered. The Anzac Day Dawn Service at the Auckland War Memorial Museum at 6.00am on 25 April is a very special occasion, with tours running throughout the day focusing on special memorabilia from World Wars 1 and 2. The Wildlife Photographer of the Year exhibition also begins on the 25 April with some stunning images.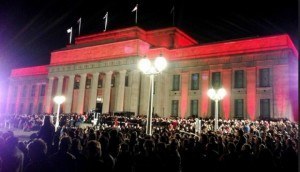 The Easter Show
The Coca Cola Easter Show is held at the ASB showgrounds in Greenlane and everyone must visit this show at least once. This year entry is Free. Parking is available at Alexander Park. Bring your togs for the Superfly Water Slide. Enjoy all the competitions, animals, side shows, hot dogs and candyfloss that the show is famous for.
Rainbows End/Butterfly Creek
Rainbows End is always fun and offers extra thrills now the new Stratosfear ride is open. This ride is not for the faint-hearted though! Also for the teenagers Rainbows End is open on Saturday nights during the holidays, so you can drop the older kids off and head out to dinner. 
For the younger kids you could visit Butterfly Creek, conveniently located in Manukau City area near the airport. Butterfly Creek started off with butterflies, and now has crocodiles and tarantulas so offers something beautiful and delicate to something rather large and scary. There is so much more to be seen with lots of bugs and insects, farm animals, and smaller reptiles and birds. 
Shopping in Auckland
There are so many great places to shop in Auckland. Find those special shoes or boots and winter coat while the shops still have loads of stock. Favourite shopping centres for the whole family are Sylvia Park, St Lukes and the Albany Mall. For teenagers, Queen Street is pretty good, K Road is great for the unusual or recycled and there are plenty of second hand and op shops scattered throughout the city. For Mums, Newmarket never fails to deliver with designer fashion in Teed Street, the 277 Shopping Centre offering a wide range of fashion, Nuffield Street and Broadway.
Homewares and the latest trends can be found in Ponsonby. Some stores are a little pricier but if you are looking for that one special item, this is where you will find it. All the great local fashion designers are here plus, there are great homeware shops. For bargains and something a little country head to the French Country Outlet Store at 8 Pollen Street. Finally there's the Waterfront, Britomart and Wynyard Quarter for shopping, eating and some great people watching.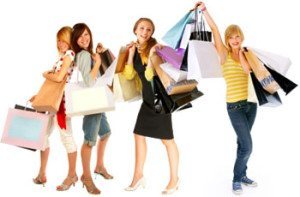 Movies
Cinemas are everywhere for your convenience. If it's raining or you just need a rest there are great movies for all ages to see, with Muppets Most Wanted my pick for family viewing these holidays. Check out these cinemas for locations and viewing times: Event Cinemas, Hoyts Cinemas or Rialto Cinemas.
The Zoo and Western Springs
This part of the city is a must visit, for the Zoo, and the park. Western Springs is a great spot to roller blade, walk, cycle, feed the ducks and have a picnic. Auckland Zoo is always enjoyable and these holidays they have the new arrival of four Tasmanian Devils which are devilishly cute.
Mission Bay/Tamaki Drive
Mission Bay is another great place for a stroll, the kids can roller blade for miles and you can also have a go at kayaking at Fergs Kayaks. If it's warm enough the little ones can have a play in the fountain or swim in the sea. There are also some great places to eat at Mission Bay with something to suit all tastes, for kids and adults.
Another great place to visit nearby on Tamaki Drive is Kelly Tarlton's Aquarium, an underwater world of awesome sea life and home to New Zealand's biggest sub-Antartic penguin colony. Kids can enjoy close-up encounters with stingrays, sharks, turtles and other amazing sea creatures and there are also in-water experiences for the more adventurous.
Food and Dining in Auckland
Auckland always has the latest and greatest in food outlets from the upmarket restaurants of Kiwi personality chefs such as Al Brown, Peter Gordon and Simon Gault, to the delightful flavours of ethnic cuisine including Mexican, Creole and Vietnamese. Ponsonby Central has the hippest and the latest eateries, Britomart and the Wynyard Quarter have some great new places to dine and a lot of the establishments are relaxed and fun – over-stuffy dining is on the way out. Check out the Auckland Metro Food Guide and look through their reviews to find a special dining experience you haven't tried.
Getting Around Auckland
Domestic flights are available to Auckland from almost everywhere in the country or if you're travelling around the North Island, a great way to get around is by rental car. At New Zealand Rent a Car we have vehicle options to suit any sized group from small compact hatches, to roomy station wagons and 8 seater people movers, right up to luxury 12 seater minibuses, which are as comfortable and easy to drive as a car, allowing you to travel with family and friends. We also offer GPS units so you won't have any trouble finding your way around.
Our Auckland car rental branches are in three handy locations – Auckland Airport, Auckland Central and Auckland North Shore. We also offer friendly local helpful advice on places to visits so call us and let us help you make the most of your school holiday trip to Auckland.