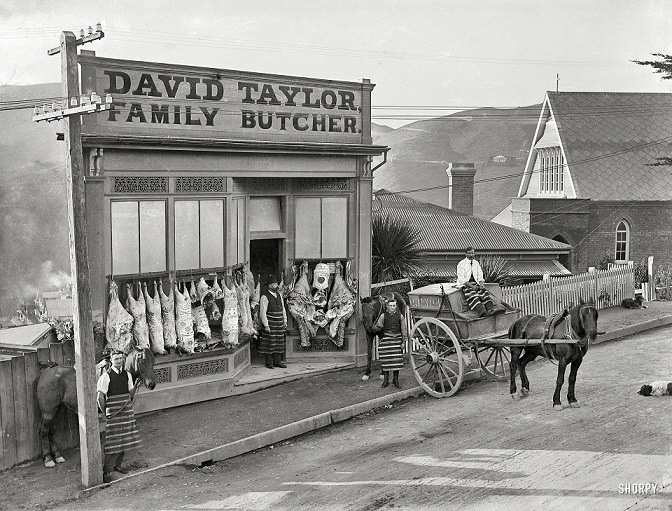 The above photo was taken in 1910, on Wadestown Road near Pitt Street, in Wellington.  A local butcher's proudly displays its stock, its four staff and two horses.  The carcasses on display seem to be wrapped in some decorative cloths, and for some reason don't hold much interest for the napping neighbourhood dogs.  The picket-fenced house was possibly David Taylor's residence, as the tiny, trapezoidal shop appears to be wedged into the front boundary corner of its steep section. 
A century later, the Wadestown Dairy appears to be the original oddly shaped building, and St Luke's Anglican Church, just one year old in the first photo, is visible in the background of both.  The house is still there too, blocked from view by the extension to the shop (and minus it's brick chimney).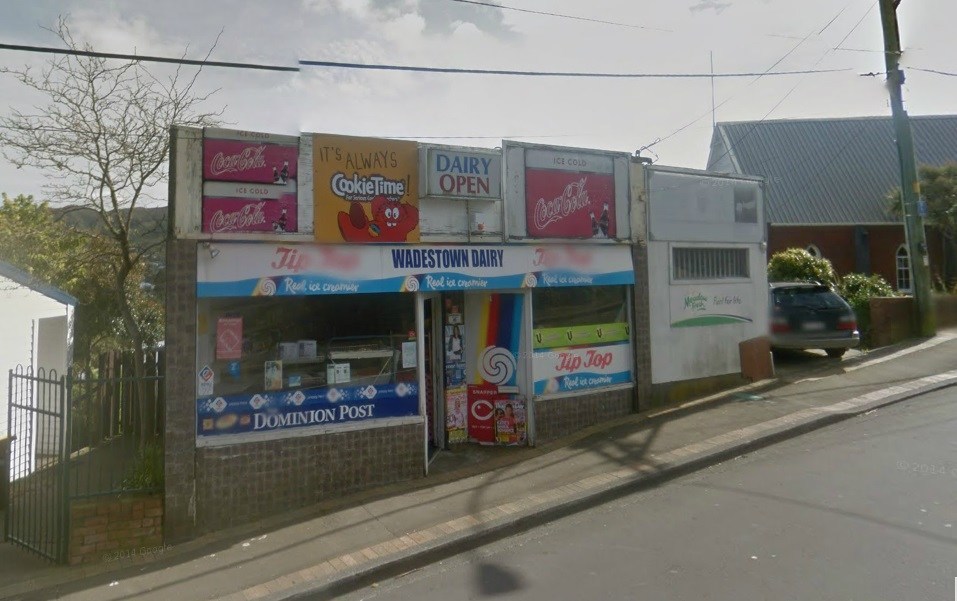 B&W image found on Shorpy.com, colour screenshot from Google Maps.