Situated in the Mackenzie Basin, Tekapo and Twizel are great destinations for a family ski holiday with 3 ski fields within an hour's drive of either town. You can pick up an affordable ski car rental vehicle from our handy Christchurch car rental branch, or if you're flying into Christchurch Airport, you can arrange for one of our friendly team to meet you there. If you want to save money the price of ski passes are cheaper on the family-friendly fields and good sized family accommodation can be found through Bookabach or Holiday Homes. This way you can save on meals like breakfast and lunch and eat out at the end of the day or use the facilities to cook easy fast meals for the hungry bunch.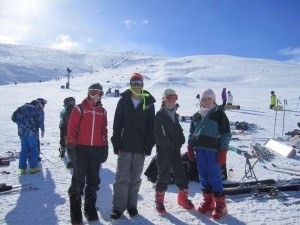 Tekapo has been snowed in with a lot of clearing of snow from driveways and holiday homes in preparation for the school holidays. The base at Roundhill is 2.5 metres, opening 6 July, Ohau has 1.5 metres, opening on 29 June and Dobson has 1.8 metres, also opening 29 June. The drive from Christchurch to Tekapo is approximately 2 hours 45 minutes. Just remember to hire chains as you never know when you are going to need them.
Travelling to Tekapo by Hire Car
Taking the route south from Christchurch on State Highway 1 you will cross over the Rakaia River on the longest bridge in New Zealand. As children we always tried to hold our breath the whole way across. I don't think it's possible but it was fun trying. Head inland at Geraldine. This is a beautiful little town has some lovely craft shops and cafes. Geraldine is home to the famous Barker's fruit products and some great little boutique stores selling local cheeses, handicrafts, souvenirs and clothes. They also have a drive-through Postbox so you can send some postcards back home.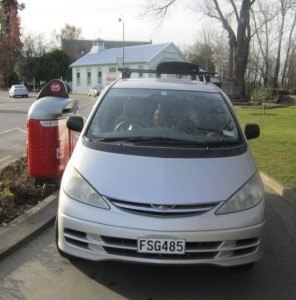 Fairlie is the next town on your route, with one of the best bakeries ever, the Fairlie Bakehouse, which makes the most ginormous cream buns, and home made pies. The Ski Shack is a good place to hire any ski gear you need. This place is family owned and operated so they know the area really well and are super helpful at getting kids sorted with all their snow gear. There are not a lot of places where you can hire ski gear as you will find McKenzie country is sparsely populated so if you need anything for the slopes get it here.
Roundhill Ski Field is about a half hour drive from Tekapo If you get up there early you can park your hire car alongside the locals who back in and set up their picnic tables for the day. The atmosphere is really relaxed and all about fun. Ohau skifield is only about a half hour drive from Twizel. The view from the top is amazing and skiing here is family friendly. Ohau has just put in a new chairlift which is an added bonus. The road is steep but awesome – chains are definitely required! Mt Dobson has a campervan friendly access road so a lot more user friendly and has a huge sunny learners' slope. Depending on which way the wind is blowing can dictate which field you will head to for the day.
On the off days when the fields are closed or you fancy relaxing, head to Tekapo Springs and enjoy the hot pools, day spa, ice skating rink and snow tubing park. 
The kids can be happily entertained for the whole day and parents will enjoy all of this as well. Another fantastic place to visit in Tekapo is the Mt John Observatory famous for their spectacular night stargazing tours.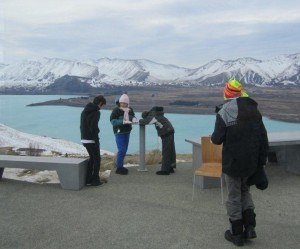 Also highly recommended is a trip to our highest mountain Aoraki Mt Cook. The salmon farm on State Highway 8 south of Twizel has fresh salmon to purchase, which is unbelievably good. If you feel like you need a day back in the metropolis Timaru is about a 1 hour drive away, with movies and retail to be enjoyed.
The MacKenzie country has some of the most stunning scenery in New Zealand and there's so much to see and do with the added bonus of no crowds or queues. It is central to a lot of attractions in the South Island so makes a great base for travel to other popular destinations. Tekapo to Wanaka is 2 hours 20 mins and Tekapo to Methven is 2 hours 15 mins.
So get booking now and head out to one of the most beautiful regions in New Zealand.
Happy skiing!Heather