Are you planning a long-ish visit to New Zealand, or perhaps a working holiday? Hoping to get beyond the tourist trail, see the "real" NZ and spend time with the locals? Interested in sustainable, organic living, farming and gardening? Just say WWOOF!
WWOOF, or World Wide Opportunities on Organic Farms, is a co-ordinated global network which aims to put local organic farmers and keen short-term workers in touch. WWOOF volunteers help with farm chores and learn about organic farming techniques for an average of 4 – 6 hours a day in exchange for accommodation and meals.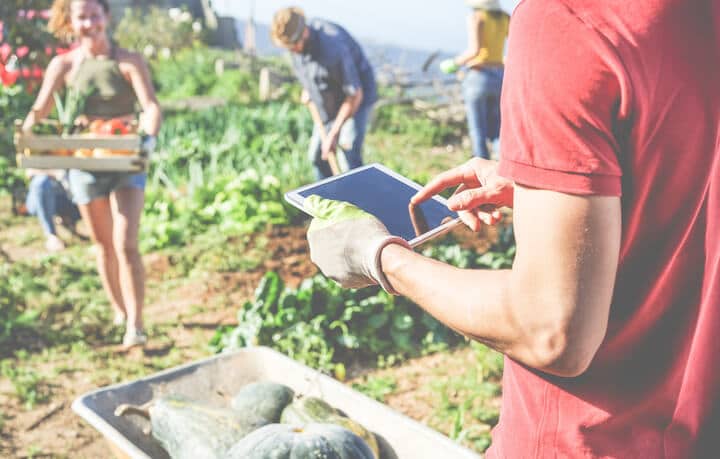 WWOOF Hosts In NZ
Hosts always welcome the help, and usually have an interest in different cultures and anything they may have to offer in the way of knowledge and skills. Host locations can vary from small lifestyle sections owned by families interested in off-the-grid living, to full-scale commercial organic farms. 
In New Zealand WWOOF work includes tasks such as sowing seed, making compost, gardening, planting, working with animals (sheep, cattle, llamas, hens, horses, pigs etc), cutting wood, weeding, harvesting, housework, baby sitting, packing, milking, feeding, fencing, beekeeping, cooking and even helping out with things like making wine, cheese or bread.
How Does It Work?
WWOOF was established in England in the 1970's and now operates in over 100 countries. There is no giant international database of hosts and volunteers, nor is there a cast iron rulebook. Each country runs its own independent version of the original model, and it is basically self-regulating in the way that TradeMe and eBay are.
Hosts and volunteers can leave feedback on each other, so hopefully people make an effort to be respectful, trustworthy and honourable. Contacting the hosts in advance means that you can discuss the types of work needed, their expectations and any house rules, and also talk about the length of your stay, and your own expectations. Hopefully this keeps misunderstandings and disappointments to a minimum.
What To Expect When WWOOFing In New Zealand
Basically, as long as all parties enjoy sharing their culture, knowledge and experience, WWOOF can be a tremendously rewarding opportunity for travellers. However, every country is different and there can be different expectations for each. When WWOOFing in NZ, keep these 5 things in mind.
You Are Here To Work. In New Zealand it is important to come prepared to get stuck in, most hosts will set out their expectations prior to your arrival so this shouldn't come as any surprise. On most NZ organic farms this will most likely include fairly early mornings and sometimes longer hours in exchange for the following day off when things like harvesting are in process (particularly when bad weather is on its way).
You Will Have To Help Make Meals. Although food is provided, you will be expected to contribute to making the meals, either by cooking a few meals yourself or by helping the host with each meal or on a roster basis. This will include the washing up after – so don't disappear when it's time to do the dishes!
You Might Find Yourself In The Middle Of No Where. In NZ, some host farms and properties may be situated in very remote locations. This means no shops, no public transport, and sometimes no internet access, off the grid electricity and/or limited water supplies. Be sure to ask questions regarding these things before your arrival and plan ahead.
You May Be Required To Share Accommodation. Limited accommodations are likely and it is likely to be fairly basic this may mean in a house, a caravan, or even a tent. You may also be required to share a room with other WWOOFers, and/or be in a bunk room style set up. Be sure to question the type of accommodation provided and know what it is you are getting yourself in for.
You Will Be Expected To Join In. Joining in with daily family/host life is a big part of the expectation when WWOOFing in NZ. Hosts will expect you take an interest in the running of the farm/property, spend time socialising with the group and be open to teaching others your own skills or expertise.
Do You Need A Work Visa To WWOOF In NZ?
Although no money changes hands during the WWOOF experience, the Department of Immigration in New Zealand considers work in exchange for food and shelter as "employment".  You will need an appropriate working holiday visa or similar in order to participate in the WWOOF program.
A working holiday visa in New Zealand means people usually aged between 18-30 years old are permitted to work temporary jobs throughout New Zealand in order to fund their travels. There are requirements and conditions that must be met but it is easy to apply for a working holiday visa online.
Do You Need To Sign A WWOOF Contract?
In New Zealand it is necessary to sign a legally binding contract when receiving lodgings in return for work. Whether you actually sign a contract or not will largely depend on your hosts. It is best to discuss the specifics of any contract with your hosts before coming to any agreement. Contract will cover the expected hours of work, what they are considered to account for in terms of accommodation and meals.
A written contract can be a good idea as it means everyone is aware of what is expected of them and any formal obligations. The contract may also contain things like how grievances or disputes are dealt with, monetary amounts applied to the accommodation and meals provided and even what happens if extra expenses are incurred.
The Cultural Exchange
WWOOF NZ has a separate category for hosts who don't necessarily practice organic farming but still wish to share a taste of their lifestyle with others. This is known as the Cultural Exchange (CE) program.
The Cultural Exchange version of the WWOOF experience can mean a broader range of experiences covering – social, humanitarian and conservation work, or activities such as building projects, crafts, animal and child care or tourism and hospitality. 
For more information, including answers to frequently asked questions, visit the WWOOF NZ website or check out the WWOOF Facebook page.See here to learn about WWOOF in other countries, and for self-sustaining ideals in general, Green Compass is the perfect source.