The Forrest GrapeRide. Never heard of it? Well it's an annual road cycling event that traverses through some amazing scenery in the grape growing region of Marlborough, situated at the top of the South Island, an area made famous for bringing Sauvignon Blanc to the world.  
The standard course length is 101km but a shorter 42km course is available which is relatively flat and ideal for less experienced riders. For the hardcore cyclist, there are also 202km, 505km and 1010km courses available which follow the same circuit as the original 101km but involve the addition of 1-10 laps!
All courses start at the Forrest Estate Winery located in Renwick, the capital of New Zealand's wine industry, which takes the tour first through Blenheim, up to Picton, down into Havelock and finally back into the winery. The views on the tour are phenomenal so if you have the legs (or the stomach!) for it this is a great reason to 'get on ya bike' as they say and have a go – it's no worry if you don't complete the full course.
There are teams you can sign up with offering training tips and moral support. There is also a downloadable training program available on the website. Contestants are timed individually and are categorised into groups dependent on a previously estimated finishing time, so it caters to all speeds.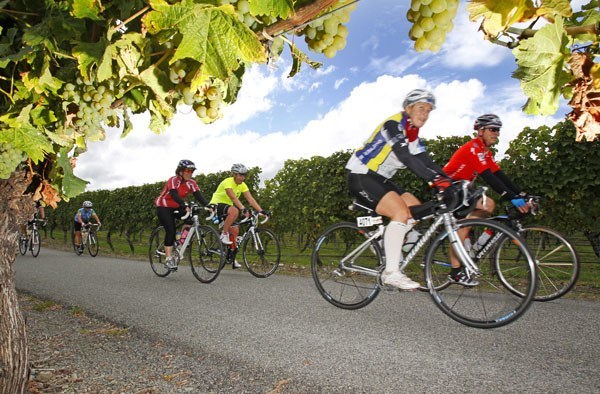 The 2014 GrapeRide is on Saturday 5 April and according to the GrapeRide Facebook page they are already at 85% capacity so get in quick!!! 
Getting Around Marlborough
Need transport to get you to the GrapeRide? New Zealand Rent a Car have three car rental branches handily located at Blenheim Airport, Picton Port, and Nelson Airport so there are plenty of options for you to choose from.
For more outdoor events and activities in Marlborough check our article Get Outside and Get Moving in Beautiful Marlborough.
Happy cycling in in the crisp clean air of Autumn!
Heather
New Zealand Rent A Car