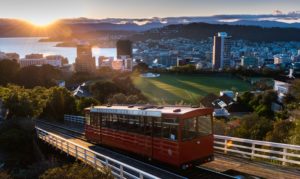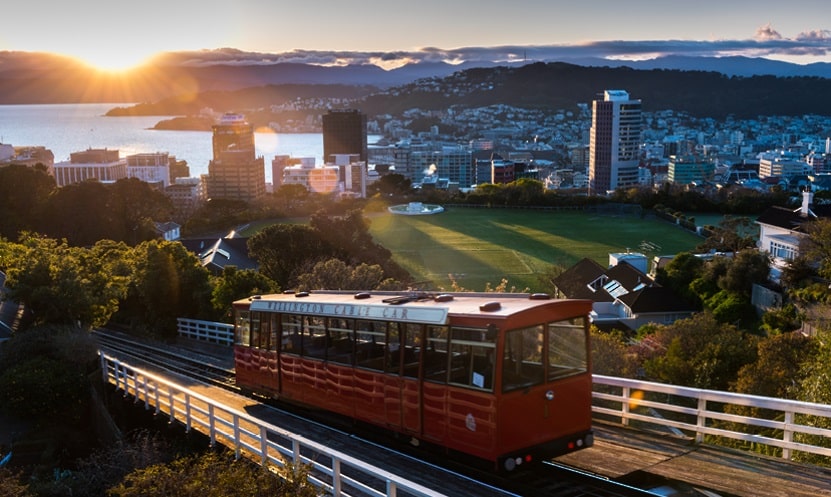 The iconic Wellington Cable Car celebrates its 114th birthday today. This milestone in Kiwi engineering began service in 1902 and was devised to connect the then-new suburb of Kelburn with the CBD below. The track was 785 metres long, and climbed 120 metres from Lambton Quay to Upland Road, passing over three bridges and through three tunnels.
The Kelburn and Karori Tramway Company's new service was an immediate success, and by 1912  1,000,000 Wellingtonians were riding the cable car annually. Wisely, the company had donated 1000 pounds to the proposed Victoria University of Wellington project on the understanding that it would be located in Kelburn. The new university's many students, as well as local commuters and tourists, used the cable cars daily.
If you are visiting Wellington this is a must-do. The view over the city and harbour alone is worth the ticket, plus there is a Cable Car Museum at the top where an original wooden tramcar is on display, having been restored to 1905 appearance. The museum and lookout are on the border of the equally spectacular Wellington Botanical Gardens, and you can walk downhill through these gardens to the city, arriving at the Beehive and houses of parliament in about 40 minutes. Other attractions near the summit are the Space Place (at Carter Observatory) and Zealandia Wildlife Sanctuary.
The cars run every 10 minutes and take about 5 minutes. See the Wellington Cable Car website for details.