New Zealand Rent a Car's Wellington car rental depot has changed ownership and is now under the stewardship of Marty Oetgen and James Hutchison. James and Marty first started out with New Zealand Rent a Car in 2006 with the purchase of the Christchurch, Picton and Blenheim New Zealand Rent a Car branches, followed by the Auckland Airport Branch in November 2008 and now the Wellington branch.

Before getting into the rental car business James worked in vehicle leasing and company fleet acquisitions and then opted out of the corporate life to operate the Milford Sounds Pub and Café. Marty's background is in sales, marketing and corporate events, with his last foray managing the NZ Home Show. When the opportunity came along to buy into one of the best rental car companies in New Zealand they jumped in. New Zealand Rent a Car has enabled them to combine their talents and interests, to run their own business.
New Zealand Rent a Car is unusual in the car rental business as it operates as a cooperative of independent Kiwi owner operators who are able to offer personal service, and coordinated travel arrangements for customers. Our nationwide network of branches are locally operated sites where the owners are on hand to help you out with information and other services available in their area.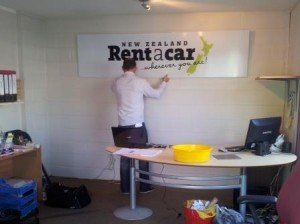 Marty and James have been busy stocking the Wellington yard with rental cars for the traditional summer rush. The Wellington car rental depot is conveniently located at 257 Cuba Street in the city. You can arrange a pick up and drop off from the Airport of the Ferry terminal if required.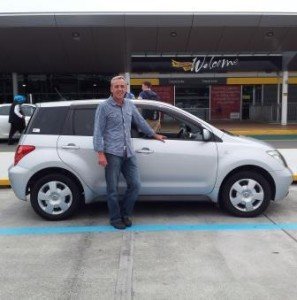 We wish Marty and James all the best with their latest car rental depot – we're sure they will make it a great success and an excellent resource for travellers to NZ's capital city.